My Free Zoo – the great animal browser game

My Free Zoo – the browser game
This online game is truly amazing. We are talking of the colorful zoo game My Free Zoo here. This free game allows you to build your own animal park. You will equip enclosures, tend to, feed and entertain your animals and on top of that, embellish your zoo on this browser game with plants and decorations.
---
My Free Zoo
My Free Zoo – Your own zoo
The colorful browser game My Free Zoo lets you start off into a great adventure. As zoo director, you'll equip and manage your own My Free Zoo.
Entertaining gaming fun
You've got numerous ways of decorating your zoo on the online game My Free Zoo. Thus, the online game will offer you permanent gaming fun.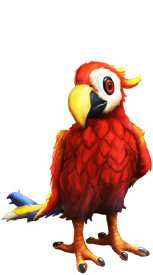 My Free Zoo – The gaming areas
As online game, My Free Zoo offers you a rich variety of features. The most important gaming areas are of course the enclosures on My Free Zoo. Here, you'll find your animals. The better you tend to your cute darlings, the happier they'll be. Click on each of them separately to see their current mood via the face-icon. A green face will, for instance, signal browser gamers the animals are in high spirits and fully tended to.
My Free Zoo – browsergame-details
The fun and entertaining online game My Free Zoo convinces due to its rich variety of gaming features and countless details. This goes both for the graphics, as well as for the game mechanics. The lovingly crafted animals amaze players due to their cute depiction as well as their entertaining flash-animations. The monkey keeps scratching its arm-pits, for instance, while the kangaroo happily hops about and the pigs are wallowing in the mud. Even though the players' My Free Zoo is always shown in a partial overview, the game's developers paid special attention to a clear presentation with many details, thus positively influencing the game's amazing overall effect.
For free: Games made by upjers
Games are the one passion of browser games producers upjers. The Franconian company has been developing online games since 2006. These online-games can be played for free directly in your browser, without installation or downloads. Upjers' portfolio includes the free game My Free Zoo.
Further links to My Free Zoo