Experience animal games for free with My Free Zoo

My Free Zoo – The free animal game
No matter if you're old or young: animal games are sure to impress all browser game players. On the zoo game My Free Zoo, you'll build your own zoo. You've got a variety of different options of planning and decorating your zoo at hand. The range of features at your hand includes enclosures, buildings, flowers, trees, bushes and other decorations.
---
My Free Zoo
Discover animal games for free
My Free Zoo belongs to the genre of this free animal game. The game's concept, as well as its convincing implementation, guarantee pure gaming fun.
That's My Free Zoo
My Free Zoo is a convincing mixture of zoo simulation and compelling strategy game with a variety of free animal game features.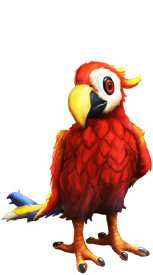 Free animal game features
On My Free Zoo, the fun and entertaining zoo browser game, you've got various modes of gameplay at your hand. They might be for free, but nevertheless, free animal games won't leave a single wish unfulfilled. As the game progresses, you'll be able to house different animals in your enclosures, from rabbits and sheep to chimpanzees and kangaroos, camels and meerkats. On top of that, you can spice up your My Free Zoo visually with flowers and bushes.
The diversity of animal games
The secret to the success of free animal-games is based on several factors. On the one hand, free animal games manage to attract users of all ages and both genders; on the other hand it's the gameplay and the intuitive control that convince on all levels. Tending to virtual animals and making sure they are doing fine simply is lots of fun. Wooly sheep, hopping kangaroos or cheeky chimpanzees are cute and entertaining. On top of that, players are faced with thrilling challenges. Right at the beginning, they will have to save their zoo to be able to level up on My Free Zoo.
Upjers-games: Experience games for free
Browser games are online games that can be played for free via an internet browser (such as Internet Explorer, Google Chrome, Mozilla Firefox, etc.). German game producer upjers has been producing browser games since 2006.
Usefull tricks and tips
You'll find all tips and tricks to animal games such as My Free Zoo on the game forum.