My Free Zoo – The gaming experience for the whole family

A playful excursion to your own free zoo
Time for a great adventure! The new browser game made by Bamberg-based game-developer and provider upjers, enables you to create your own free zoo. Step by step you'll establish your very own personal animal park. On My Free Zoo, you've got a multitude of different ways to plan, decorate and upgrade your free zoo at hand.
---
My Free Zoo
The fascination of zoos
My Free Zoo is a free-to-play mixture of strategy game and zoo simulation, in which you'll be able to create your very own free zoo.
The animals in your zoo
My Free Zoo offers you a wide selection of animals. You'll start off with rabbits, sheep, pigs and goats. Later on, more exotic animals such as kangaroos, rhinoceroses and flamingos will follow.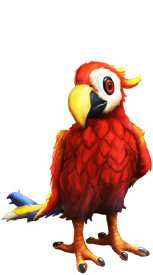 The free zoo-features
Your first task on My Free Zoo is, to draw 3 visitors into your zoo at the same time. Only in doing so, you'll manage to save your zoo. To win a wider audience for your zoo, you'll place paths and enclosures, house animals and offer your future visitors soft drinks and ice cream. The more time you spend establishing and expanding your zoo, the better you'll know your way around. Thus, you'll find out that happy animals will attract more visitors to your zoo.
A fun and entertaining free zoo
This zoo doesn't just guarantee biodiversity! The browser game My Free Zoo enables you to build your very own zoo. Of course you'll start off as humble owner of a small park with rather insignificant animals. But you'll soon grow past the stage of rabbit-enclosures. You've got a total of 7 different types of enclosures at hand – from grassland to forest, rock, savanna and jungle, ice and water landscapes. Of course the diversity of animals you can house in your zoo will grow as well. You'll come across peacocks and turtles just as much as bison, meerkats, zebras and camels. You can tend to, play with and feed your free zoo animals. The better your animals are doing, the more visitors will stop by in your free zoo.
Play upjers games for free
These games can be played for free. Since 2006, Bamberg-based game producer upjers has been developing browser games. Browser games are online games that can be played directly in any web browser, without downloads or installations. The colorful games of upjers also include the free zoo simulation.
That might also be interesting for you: