My Freezoo – Beastly good entertainment

My Freezoo – Gaming fun on My Free Zoo
The entertaining browser game My Free Zoo allows you to build and develop your own zoo. Here, you may design your zoo according to your own ideas. Thus, My Free Zoo is sure to offer you lots of gaming fun. On top of that, you'll be able to hold a variety of different animal species and keep expanding your zoo.
---
My Free Zoo
My Free Zoo – abundant in details
Due to the rich variety of details the game includes, My Free Zoo offers both young and old players an impressive and compelling gaming experience.
The game's concept
The concept of My Free Zoo includes both characteristic elements of zoo simulations as well as impressive strategy game elements.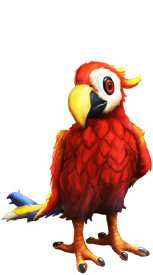 The features of My Free Zoo
Among the most important elements of browser games are their features. These are different options of playing that help users get one step nearer to reaching their game-goals. On My Free Zoo for instance, users may equip their zoo with bushes, flowers and trees, but also with useful buildings such as restrooms. These items aren't just colorful to look at, but will also bring in experience points.
My Freezoo – The gaming areas
The main gaming areas on My Free Zoo are the animal-enclosures. Depending on your current level, you'll tend to rabbits, sheep, rhinoceroses or meerkats, but also grizzly bears or anteaters. The happier your animals, the happier your visitors will be in turn. Satisfied visitors will attract a large amount of new visitors. So it's up to you yourselves how successfully you'll manage you're My Freezoo. Next to the animals, decorations and buildings also play an important role in My Free Zoo, for your visitors' well-being also depends on the restrooms, snack booths, soda-and ice-cream-stalls, as well as on other buildings you place in MyFreeZoo.
Upjers-games: Play along for free
Free browser games – that's the one big passion of Bamberg-based game-producers upjers. Since 2006 the German company has successfully been producing and releasing this special form of online-games. Millions of players worldwide are enthusiastically playing upjers games.
Use information on My Free Zoo
You can find tips, tricks and extensive information on My Free Zoo on the game forum.