My Free Zoo – A fascinating animal game

My Free Zoo – The colorful world of animal games online
Cute kangaroos, happily hopping monkeys and pigs contentedly wallowing in the mud – you'll find all of this and much more on the colorful browser game My Free Zoo. My Free Zoo belongs to the genre of animal games. One of the browser game's main targets is to ensure the zoo-animals are tended to as best as possible.
---
My Free Zoo
Fun with animal games online
My Free Zoo will offer you pure online animal game fun. With its exciting tasks and great game mechanics it is sure to attract users of all ages.
The concept of My Free Zoo
The central idea behind online animal games such as My Free Zoo is: build your own zoo, upgrade and manage it as successfully as possible.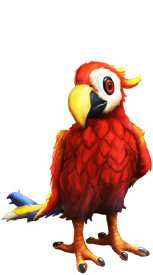 Online animal game features
The main ingredients of online animal games are their features. The browser game My Free Zoo has many different gaming areas and features. Among those are, for instance, the friends'-area. Here, you can get in touch with friends all over the world, complete tasks together and enjoy the online animal game world. You can even visit the zoos of befriended players, complete smaller tasks there and gain stars and rewards.
My Free Zoo – Here's how to play along!
Due to their concept, animal games manage to attract a large target group. As fun browser game, My Free Zoo is suitable to the entire family. On animal games, simply everyone will enjoy playing along. Signing up is quite easy: all you need is an internet connection and a working email-address. If you meet these preconditions, then you can create an online animal game account immediately and start playing without further ado. The tutorial, the game's introduction, will show you the first steps and features of this online animal game. You'll learn how to place enclosures, buy animals and decorate your zoo.
Upjers-games: A free gaming experience
Playfully diving into imaginative worlds – entirely for free: upjers-games will offer you this truly unique experience. The German browser game company has been producing browser games since 2006, among them online games such as My Free Zoo. Millions of people on the entire world are playing browser games made in Bamberg.
Tricks & information on My Free Zoo
You'll find tips, tricks and information on animal games online such as My Free Zoo on the game-forum.