My Free Zoo – Beastly gaming fun with online zoo game

My Free Zoo – browser-based zoo games
My Free Zoo belongs to the group of zoo games. On My Free Zoo, you'll develop your own animal park. You will help save the zoo by spicing it up, equipping it with animals and turn it into your own personal gem among the online zoo game.
---
My Free Zoo
Multifaceted online zoo game
Thanks to their multifaceted features, online games offer exciting challenges for players of all ages and great entertainment.
My Free Zoo – The concept
My Free Zoo offers a thoroughly convincing online game-concept that expertly links strategy elements with those of a funny zoo-simulation.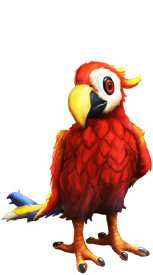 The features of My Free Zoo
It's their multifaceted game-features that are largely responsible for the attractiveness and charm of zoo games. Tending to animals, feeding and entertaining them, expanding their enclosures as well as breeding cute baby-animals are only a few of the many amazing features that make up the exceptional charm of zoo games online such as My Free Zoo. In online zoo games, players can expect a truly outstanding and impressive gaming experience.
The gaming areas of zoo games
They are multifaceted and entertaining and offer their players loads of gaming fun. We are talking of zoo games online here. In online games such as My Free Zoo, users establish their very own animal-park. This zoo can be designed and decorated in a variety of ways. Players are able to constantly redecorate, redesign and expand their My Free Zoo. Thanks to its colorful mixture and the manifold gaming areas, My Free Zoo attracts a highly heterogeneous target group. Indeed, My Free Zoo is a game that is suitable to the entire family. Lovingly created graphics, an attractive gameplay as well as the comfortable usability make My Free Zoo a true online zoo game feast.
Upjers – Experience free games
Games are the one big passion of German browser game producer upjers. Since 2006, the Franconian game-manufacturer has been developing so-called browser games. These are free online games that can be played directly inside a standard web-browser, without any further downloads or installations.
Further information, tips and tricks
For further information, hints and advice on the topic of zoo games, please visit the My Free Farm zoo-forum.