My Free Zoo – The zoo-success-story

My Free Zoo – The simulation game fun
My Free Zoo is pure browser based simulation game fun. On this entertaining browser game, you'll manage your own zoo. You'll place paths and enclosures, plant trees and buy animals. As usual on simulation games, you'll also have to complete tasks in My Free Zoo.
---
My Free Zoo
My Free Zoo – simulation game
As the name tells you, simulation games attempt to recreate a specific process or field. The browser game My Free Zoo revolves entirely around the topic zoo.
How to manage a zoo
On My Free Zoo, the fun simulation game, you'll develop your own zoo. You can unite with your fellow players, or play by yourself.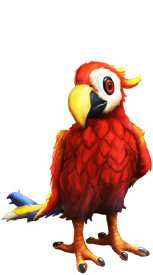 My Free Zoo – Animals and visitors
My Free Zoo belongs to those zoo simulations that place animals and visitors into direct correlation. That means: the better the animals on My Free Zoo are doing and the happier they are, the happier the zoo's visitors will be. More visitors will stop by in your My Free Zoo that will, in turn spend more zoo dollars, helping your zoo grow.
My Free Zoo – The game-features
The funny zoo browser game My Free Zoo ranks among the simulation game that include large variety of game-features. The zoo game is sure to leave no wish unfulfilled, starting with the countless available buildings and plants on My Free Zoo that will help you embellish your zoo's grounds, each placed item gaining you experience points, up to the huge selection of animals, such as meerkats, rhinoceroses, giant pandas and many more. On top of that, you'll have a large amount of enclosures with grassland, savanna, rock, jungle, water or ice landscapes at hand. My Free Zoo manages to convince solely due to its impressive simulation game features.
Free simulations by upjers
Free simulation games – that's the specialty and big passion of German browser game producers upjers. Since 2006, the game-producer has been developing amazing simulation games that can be placed for free in your browser. There are no downloads necessary to play these browser games.
Further links to simulation game