Beastly good gaming fun in the zoo game

My Free Zoo – the funny zoo game
This game is sure to offer you countless hours of great entertainment. We are referring to the funny browser game My Free Zoo here, of course. This compelling and colorful zoo game allows its users to build their very own animal park. They equip enclosures, place pathways, decorate the grounds and tend to, feed and entertain their animals.
---
My Free Zoo
What is My Free Zoo?
My Free Zoo is a zoo simulation. The highly entertaining zoo game enables players to develop their own zoo and tend to their animals.
Who can play My Free Zoo?
Thanks to its entertaining concept and its various amazing features, the colorful game Me Free Zoo is suitable for players of all ages.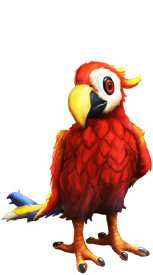 The game's features
The zoo online game My FreeZoo includes a large variety of great features and collaborative game elements. You won't just be able to arrange the entire grounds on this zoogame, no: My Free Zoo even enables you to get in touch with other players virtually. All users have their own list of friends and can invite other players to join it. Visiting each others' zoos, friends can support each other by completing smaller tasks and enjoy each others' zoos.
Great gameplay features
The sheer amount and selection of animals available on My Free Zoo by itself is already mind-boggling. Based on their levels, players can hold rabbits, sheep, pigs, turtles, meerkats, bison and much more in their enclosures. There are grassland-enclosures as well as forest, rock, savanna, jungle, ice and water enclosures. Naturally, not each animal species can be housed in every enclosure: a sheep in an ice enclosure would indeed be a strange sight. Different forms of enclosures offer a highly varied gaming experience. Thus, the game zoo is in constant flux and offers its users countless hours of compelling entertainment.
Play for free: browser games made by upjers
The German company upjers has been developing browser games since 2006. Browser based online games can be played for free with a standard web browser. Several millions of players worldwide are playing browser games by now. The genre includes a large variety of games, from farm-simulation to zoo games.
Need advice on My Free Zoo?
Visit the forum for all relevant tips, information and advice on the zoo game My Free Zoo.