My Free Zoo – the online zoo game

My Free Zoo – Discover online zoo games
This virtual zoo-visit promises loads of exciting entertainment. For on the multifaceted browser game My Free Zoo, you are able to discover zoo games online. As new zoo director you'll build your very own animal-park, and discover the whole fascination of online zoo games.
---
My Free Zoo
Fascinating zoo online games
It's their unique concept as well as their exceptional game-features that make up a large part of the fascination surrounding the phenomenon of online zoo games.
That's what My Free Zoo is all about
On My Free Zoo, you'll be designing and decorating your own zoo. As usual on online zoo games, you'll tend to your animals and expand your animal-park here.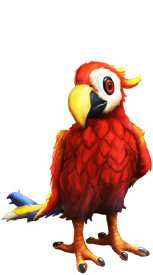 The online features of zoo games
Amazing features – that's what zoo games are offering online players in abundance. Multifaceted gaming options and game-features guarantee hours upon hours of great gaming fun. The components that form part of the success of online games consist of a convincing game-concept and lovingly crafted graphics. Cute animals, colorful enclosure-landscapes and meticulously created zoo-areas offer amazing visual impressions that are simply inviting you to start playing.
Play along for free on My Free Zoo
All you need to do to play free zoo games online is meet the following two requirements: to sign up on My Free Zoo, players need a working internet-connection as well as a functioning email-address. If these two demands are met, signing up is a piece of cake. In the tutorial, the introduction to the game, users are introduced to the most important features and moves of zoo games. The game is controlled intuitively and thus, everyone who'd like to play zoo browser games can play along for free immediately and dive into the colorful zoo-world. There is nothing that will stop you starting off your career as zoo director in My Free Zoo therefore!
Upjers: free browser games
German browser game provider upjers has been offering free browser games since 2006. Millions of players worldwide are playing these colorful online-games on a regular basis. The portfolio of browser games made by upjers encompasses a variety of different genres, from farm-simulations to fantasy-action-role-playing games to the genre of zoo online games.
You need some help on My Free Zoo?
Comprehensive tips, tricks and advice on the topic can be found on the game-forum.