My Free Zoo – The zoo games will commence

My Free Zoo – The zoo game fun
The entertaining browser game My Free Zoo will let you experience pure zoo game fun. You'll take on the role of a zoo director and build your own zoo step by step. Of course you'll be starting off small, with rabbits, sheep and pigs. But thanks to your abilities, your My Free Zoo will keep growing.
---
My Free Zoo
Great zoo game-entertainment
Thanks to its convincing concept, the funny browser game My Free Zoo offers compelling zoo game entertainment to players of all ages.
The concept of My Free Zoo
The concept of My Free Zoo is simple but ingenious: develop your own zoo, plan and decorate it and become the greatest zoo game director of all times.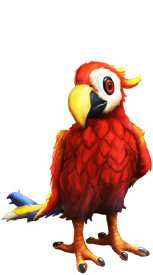 The secret of zoo browser games
The secret behind the success of the zoo game My Free Zoos is based on various factors. My Free Zoo comprises of detailed graphics and an intuitive and simple game control. Via computer-mouse control, the unique zoo game-experience can be enjoyed in its entirety – easily and without hassle. Starting with animal-enclosures, up to zoo-items and a variety of different paths, players can access an abundance of great design-options.
The prerequisites of games
To play My Free Zoo and dive into the amazing zoo-games-experience, all players need is internet access and a working email-address. If these prerequisites are met, and as soon as players have created their My Free Zoo accounts, they are good to go. During the tutorial, the game's introduction, the basic features of this zoo game will be explained. On top of that, players will find out how to expand their enclosures or even move them. That way, all areas on My Free Zoo can be rearranged. The result: My Free Zoo keeps on developing. This zoo game is sure to leave not a single wish unfulfilled.
A free gaming experience: upjers games
German game-producer upjers has been producing browser games since 2006. These funny online games that include farm games can be played entirely in a web browser – no downloads or installations necessary. On top of that, browser games enable thousands of players to play and interact with each other.
You will find further information here: